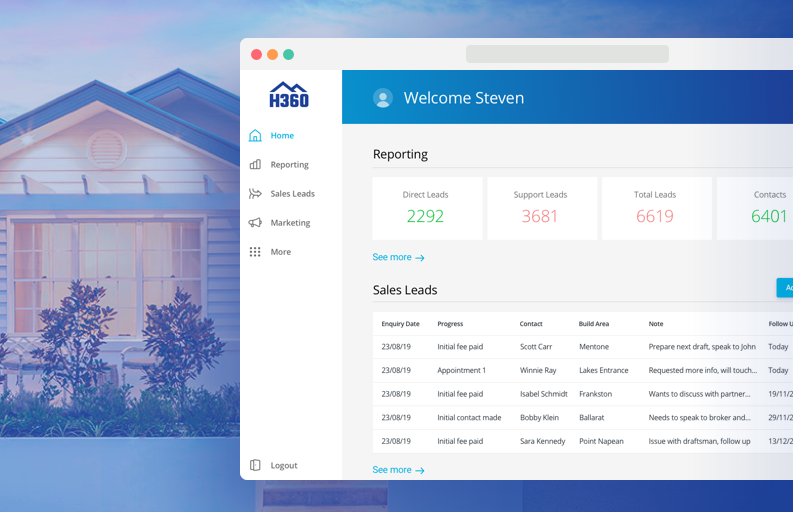 Background
During my time at Wave Digital, we were approached by Hotondo Homes to improve their internal tool Hotondo360. H360 is a platform that empowers Hotondo franchise owners to run their business by allowing them to manage sales, order marketing materials and create promotional events. This case study is a snapshot of just the marketing materials side of the platform. Essentially, franchisees log requests in the system for materials to be designed (i.e a poster for a display home). The requests are then executed by head office in Moorabbin.
UX Research
Franchisees, being a core user group, are spread out all over the country. I interviewed them about their experience with the current platform and put together a persona. With their assistance we also mapped out the current experience.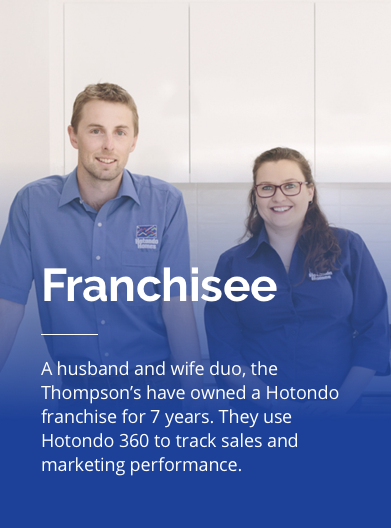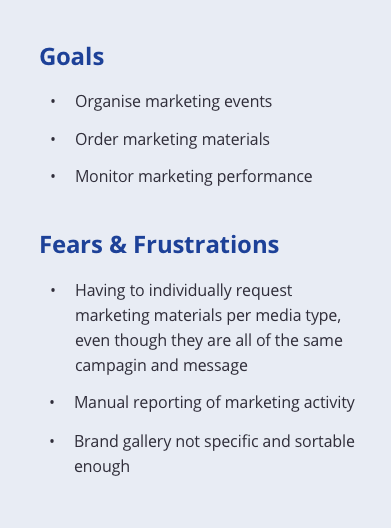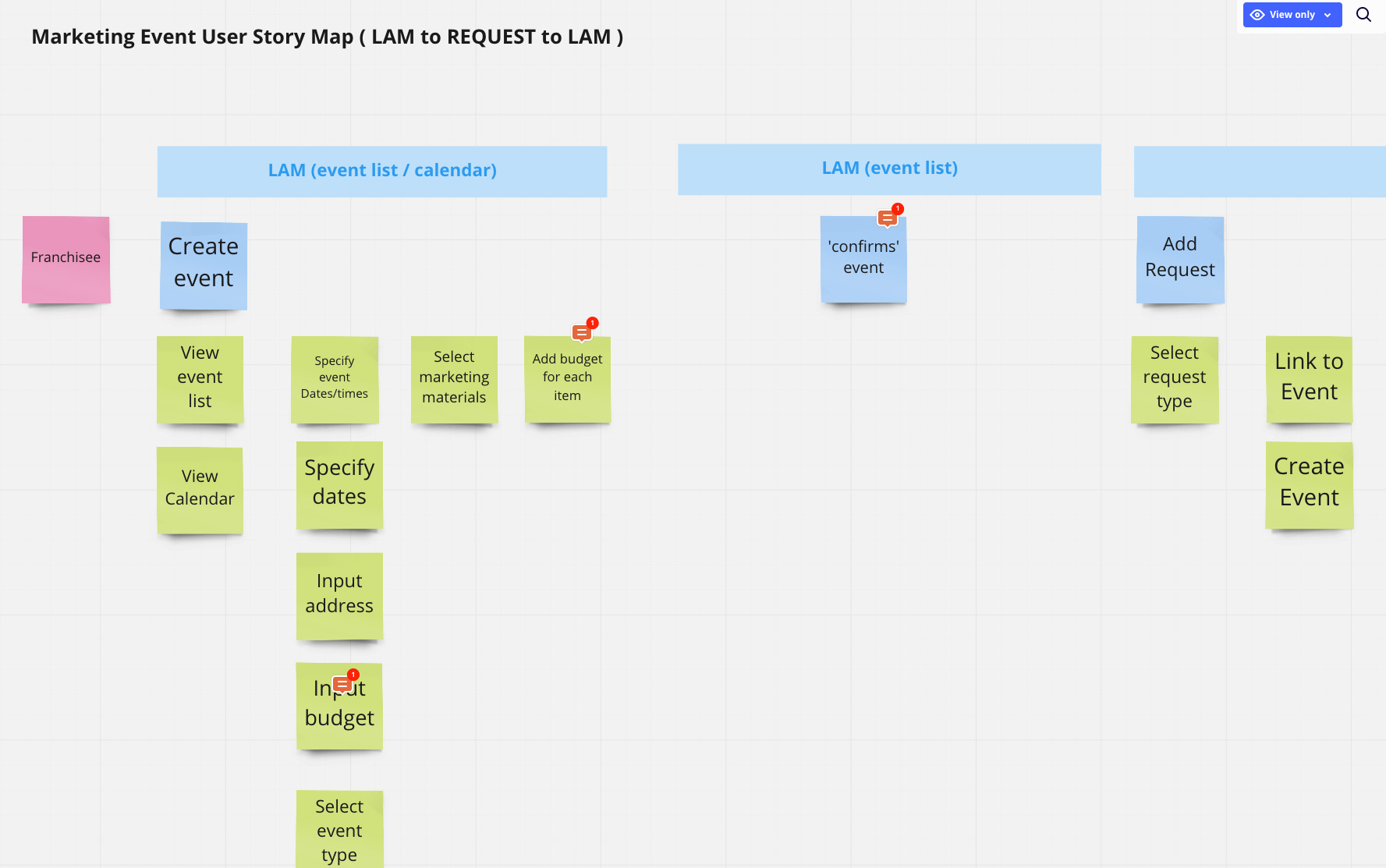 Discovery - Understanding the problem
After interviewing various core users, together with the stakeholders we defined the problem and ideated on possible solutions. Main themes included: elimination of repetitive manual tasks and better tracking of marketing activity.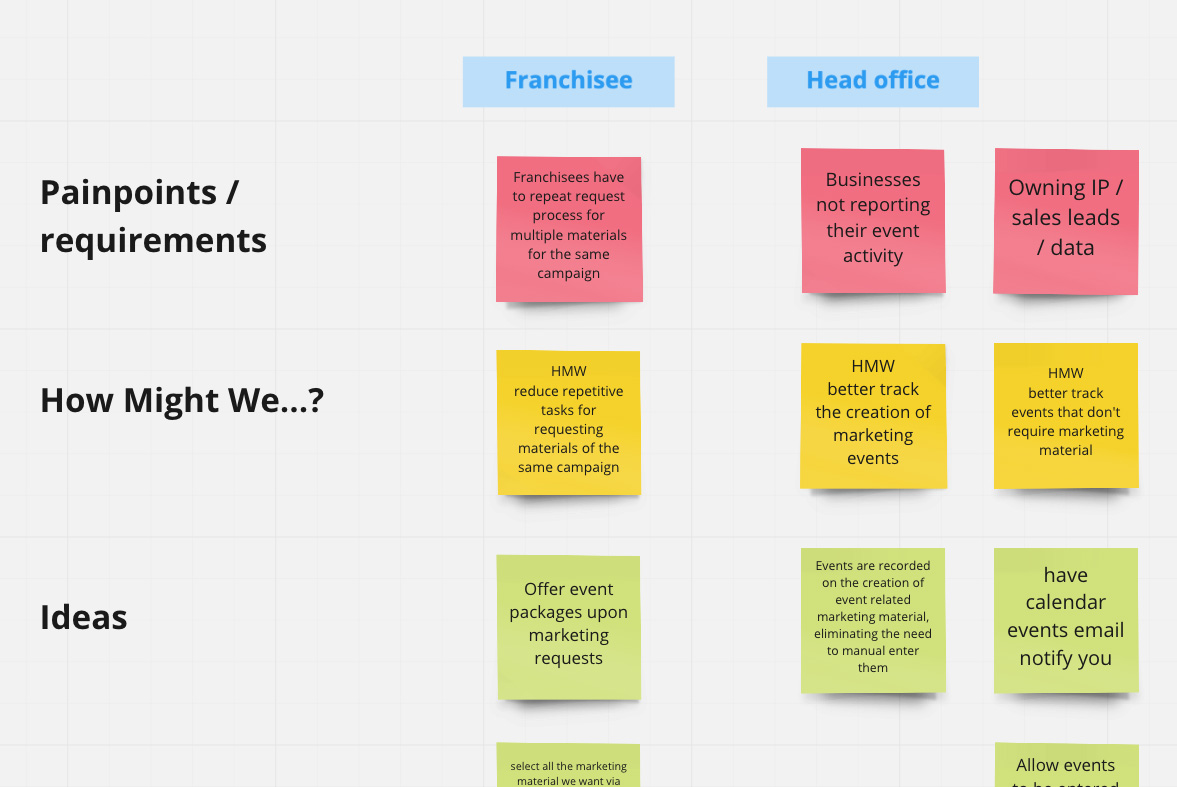 Ideation workshop
I facilitated an online ideation workshop with key stakeholders via Miro and Zoom to further flesh out the previous ideas we had noted on post-its.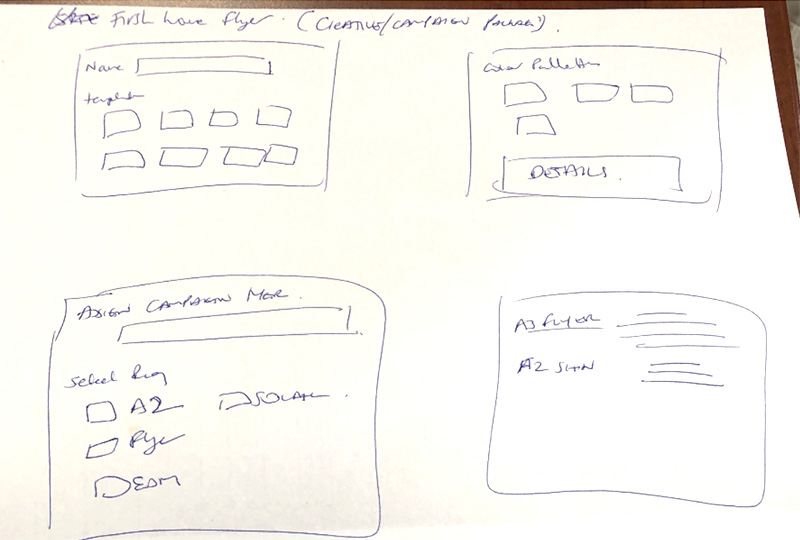 Wireframing and prototyping
With a bunch of stakeholder certified sketches in hand, I was then able to take the teams ideas and prototype them using Protopie into a low fidelity mock for further review and user testing.